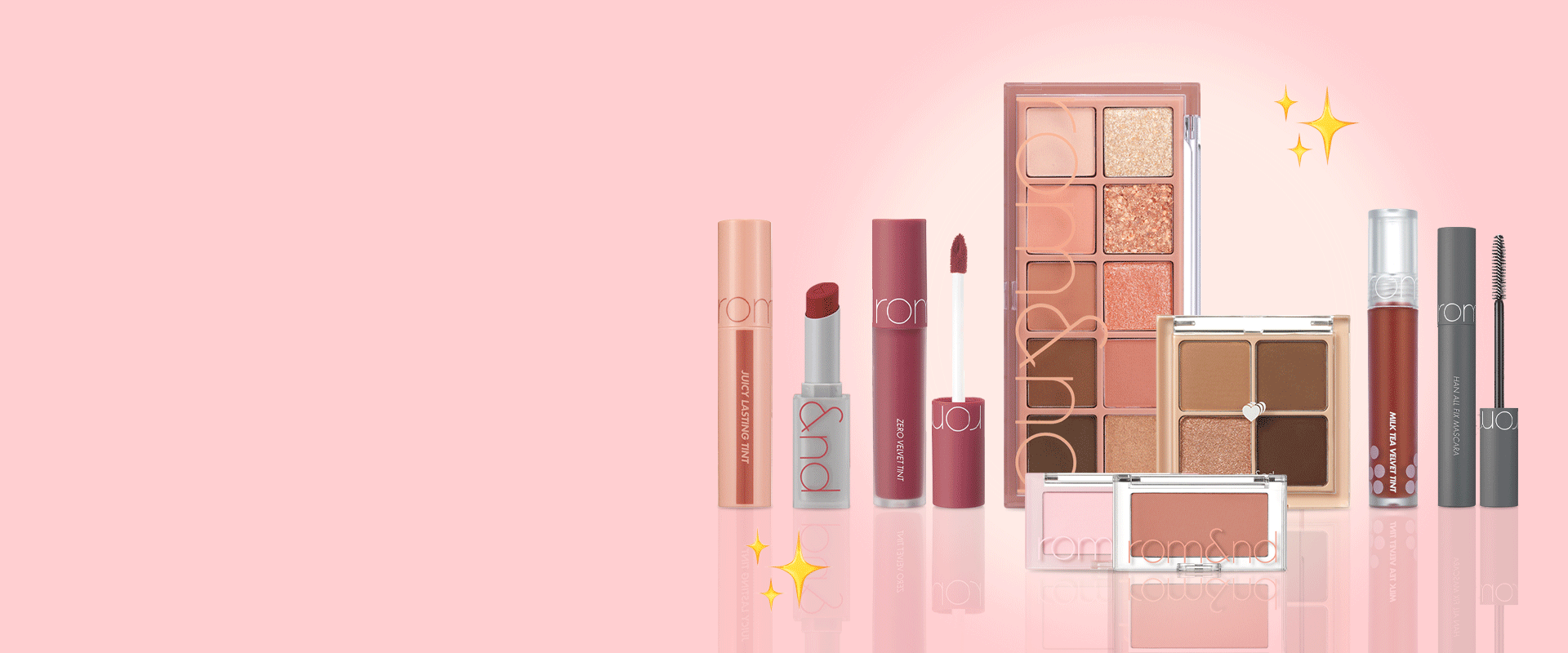 About Rom&nd
Rom&nd is Korea's leading beauty and colour cosmetics brand!
They aim at helping those who are enthusiastic and passionate to connect with the global community; and also supporting those who enjoy expressing and being themselves.

Rom&nd aims to build products that are a source of happiness as you fall in love with cosmetics. They create products that reflect customer needs and romantic, delicate emotions with chic style. A consumer-oriented brand, they empathise with their customers by sharing stories that everyone can relate to.